A Powerful Marketing Engine For Your Magazine Brand
Newsletters are a simple and versatile vehicle for magazines to generate additional publishing income.
Offset the decline in print advertising by creating multiple new reader revenue streams.
Yet many publishers seem to be leaving money on the table.
In 6 Ways To Grow Magazine Income Using Newsletters, I explain how a free newsletter can be a powerful marketing engine for your magazine brand, and create multiple other revenue opportunities.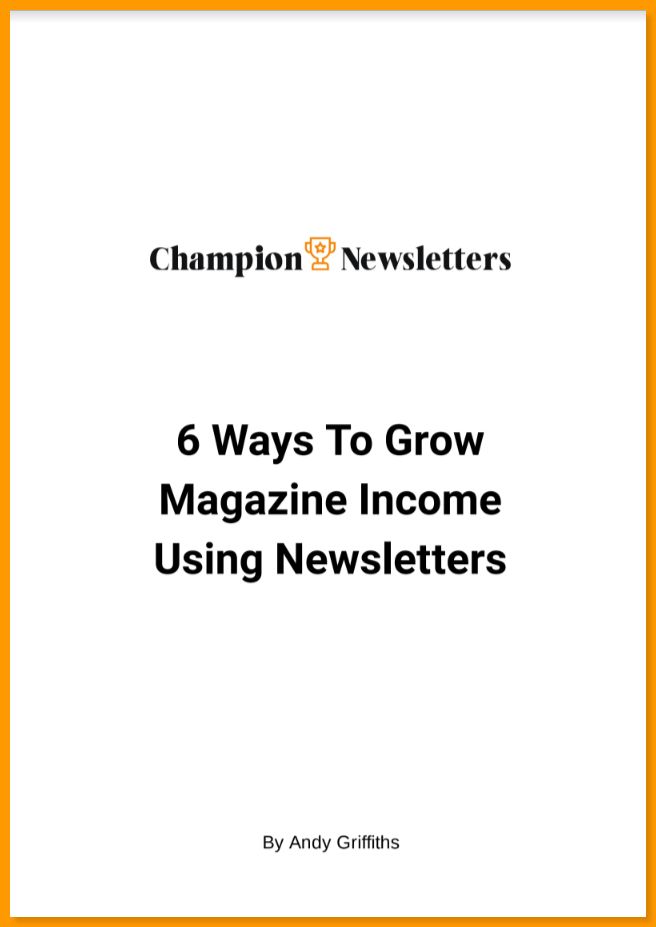 Setting up and running a free newsletter is simple.
They are low cost to operate, additional revenue is highly profitable, and there's no significant upfront investment.
In its main role, a free newsletter is a marketing engine for generating new magazine subscribers.
It can also generate income by selling advertising, special reports, e-books and bookazines, become a research tool, and e-commerce channel.
Find out more about all these opportunities.
The guide is £5, and you'll also receive Champion Newsletters, free.